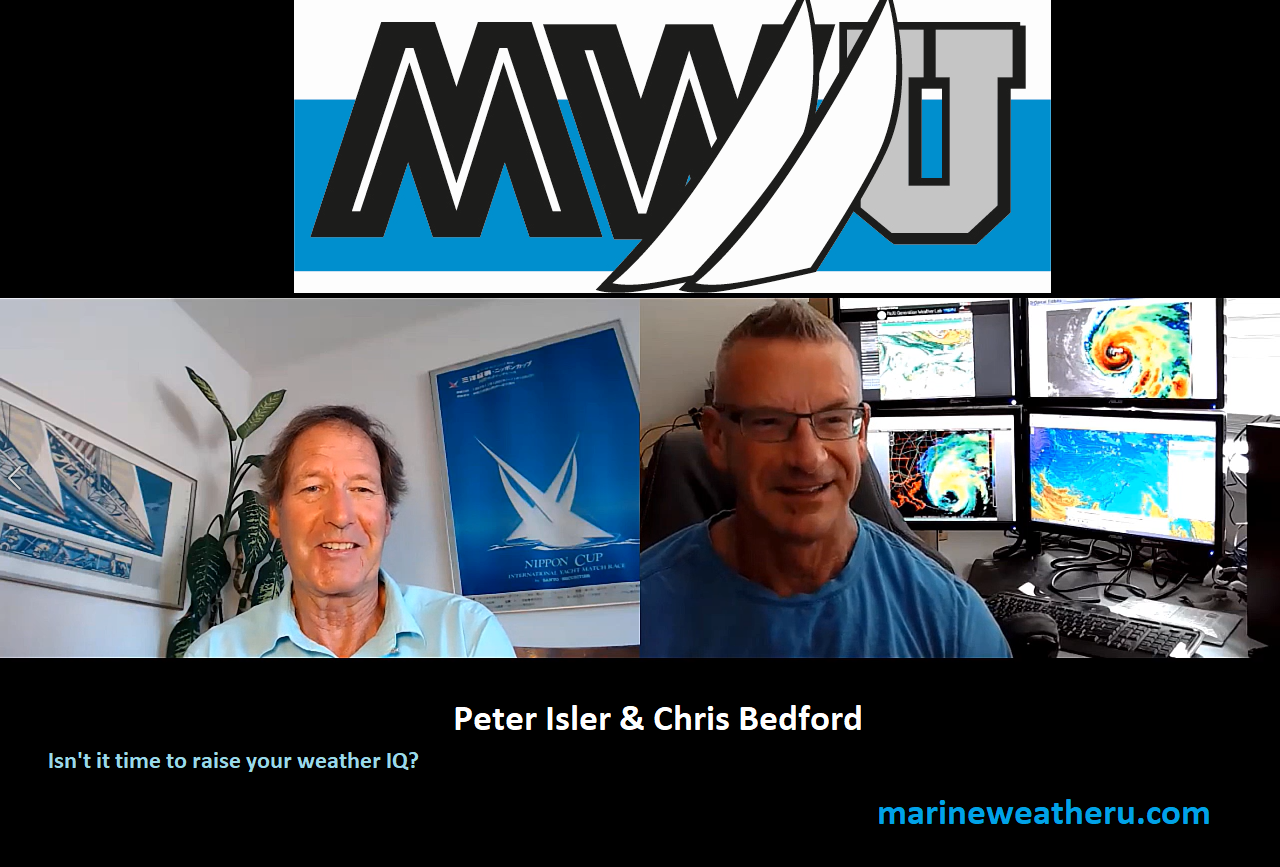 Marine Weather University's Holiday Present to You!
Veteran meteorologist, Chris Bedford and 2x America's Cup winning navigator Peter Isler are huge fans of Australia's Boxing Day tradition - the 600 mile ocean race across the Bass Strait. In this class, first run as a live webinar 3 days before the cancelled race start time in 2020, Chris and Peter look at weather situation setting up for the race that would have been the 2020 Rolex Sydney Hobart Race. Was the record at risk? In the process they show off some of the tools of their respective trades: professional weather analysis and weather routing. Their approach and techniques will be helpful for those interested in this year's (2021) race.
The class includes a surprise special guest appearance by legendary navigator, Stan Honey - who holds the race record - and was Peter's roommate in college!
Course Description:
Aimed at anyone interested in marine weather, preparation for a passage/race, and the Sydney Hobart Race in any year
MWU's weather coach, Chris Bedford gives a professional weather briefing for the 2020 race - invaluable for fans of the RS2H Race and educational for the rest of us.
2 time AC winning navigator, Peter Isler reviews weather routing analysis of the race and discuss his strategy of race/passage preparation
You will get a taste of how Chris and Peter share their knowledge in MWU's classes and courses.
It's free!
Turbocharge your weather skills
At Marine Weather University - we strive to provide the very best in marine weather education. Our curriculum is designed and presented by MWU's world renowned meteorologist, Chris Bedford and is online and available 24/7.
Please browse our course catalogue and take the first step in raising your weather IQ!